RIGHT THE FIRST TIME
Confident decision making is what SAP Finance and Controlling is all about.
With the introduction of real-time capability, the technology and processes required to be the best has become the most important area in achieving corporate goals.
Amick Brown understands and we continuously cultivate state of the art functional and technical specialists to bring you the answers required to beat your competition.
Amick Brown's Financial Management team has extensive experience in the implementation, support and enhancement of SAP Financials.
We have developed or supported SAP financial solutions across a range of different industries such as public utilities, manufacturing, finance, insurance and wholesale distribution.
Our FICO specialists can also work with you on improving business process as well as delivering technical solutions.
Cost Center, Profit Center & Overhead Cost Accounting
Budgeting, Planning and Forecasting
With specialized skills in cost controlling, profitability analysis, cash management and Business Objects Planning and Consolidation, you will achieve the FICO result that you are looking for.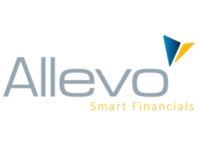 Amick Brown has partnered with Kern/Allevo to provide our clients with a budgeting and planning solution that expands on the capabilities delivered by SAP.
Allevo offers you exciting opportunities to integrate your business processes into the SAP world. The numerous features of Allevo open up a whole new dimension for planning processes, actual allocations and master data management in and with SAP.
A very good value, it is ready to go in a flash, as no new software or hardware is necessary.  Microsoft Excel, SAP ERP and a SAP transport order suffice – the project work is then ready to go.  Right from the day of installation, you will see just how flexible Allevo is and how well it works with SAP.
Allevo takes the tedium out of complex budgeting, forecasting and reporting processes.  The solution helps you quickly make sense of your SAP budgeting data to build scenarios and provide insights that help your team make confident decisions.
Confident decisions. Confident actions.
Let Amick Brown help you give your team more time to focus on managing your business and making the decisions that matter.