LEADERSHIP
Amick Brown is a certified minority and women-owned business, and our leadership team is proud to oversee a rapidly growing firm delivering high quality, resource-efficient results for all of our enterprise clients.

Managing Partner
Anitha is an Amick Brown Co-Founder and Managing Partner. She is responsible for talent acquisition, client management and business development. Her skill at matching the right skills and expertise to the project or client need is unmatched. Anitha is a strong leader with proven experience in managing the implementation of large and complex SAP BI projects.
Anitha has more than 15 years of SAP experience. Prior to joining Amick Brown, she was with AT&T for 10 Years and responsible for SAP BI Delivery. She effectively managed a BI/BW portfolio of more than 200 medium to large projects each year supporting payroll, performance management, talent management, learning solutions, time, and personnel.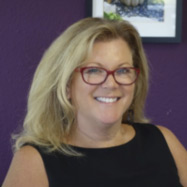 Managing Partner
Karen is an Amick Brown Co-Founder and Managing Partner. Karen's role at Amick Brown focuses on the internal business functions of the company and the teams supporting Human Resources, Accounting, Marketing, Legal and Finance. Karen ensures that business functions are running smoothly and efficiently so Amick Brown's main focus can remain on how to best serve our client's needs.
Prior to forming Amick Brown, as a Senior Technical Director, she spent ten years leading the team tasked with building the enterprise SAP BI solution at AT&T—a solution which served the company's human resources, procurement, legal, network, finance, and real estate organizations with a diverse end-user population of more than 400,000.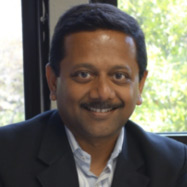 Managing Partner
Sameer is responsible for driving tangible business value to Amick Brown's clients by working closely with customers and partners to maximize clients' SAP investment, lowering their TCO and cultivating mutually beneficial bi-directional relationships. He also acts as Amick Brown's Alliance Director working closely with America's SAP User Group (ASUG), SAP America, non-SAP strategic partners, and the greater SAP eco-system.
Prior to joining Amick Brown, Sameer was a Principal at AT&T where he was responsible for creating vision and establishing direction for AT&T's SAP BI program. Sameer is a frequent speaker at various SAP conferences and is recipient of several prestigious awards including AT&T CIO Awards.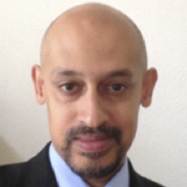 Partner and Principal Consultant
Arun is responsible for the SAP BI, HANA and BPC practices at Amick Brown. He is an expert at bridging the gap between business and IT by simplification of implementations and ensuring return on investment on BI.
Prior to Amick Brown, he has served as a leader responsible for architecting and managing complex BI solutions supporting Finance, Supply Chain Management, Human Resources, Material Management, Advanced Planning and Optimization, and Flexible Real Estate. He has also provided BI strategy and vendor selection services to large clients. He has across-the-board experience in planning, estimating, and executing large scale deployments.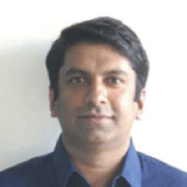 Partner and Principal Consultant
Ashith, as the Director of Amick Brown R&D, heads innovation and research initiatives at Amick Brown. With a background in Computer Science, Mathematics and Statistics, he has experience in developing large scale enterprise applications with special a focus on Business Intelligence and Data Science.
Prior to Amick Brown, Ashith worked at AT&T, Accenture, and other companies as an Enterprise Software Architect and Business Intelligence Lead. He plays a critical role as a subject-matter expert in SAP Business Intelligence and web technology, and is well-versed in all technologies pertaining to BI/BW, including HANA, SAP-Business Warehouse, SAP BusinessObjects, etc.