By Karen Gildea, Co-founder and Managing Partner
Amick Brown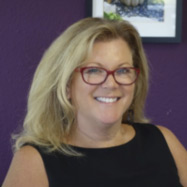 Like so many of my peers, and by that I mean those that started their careers years ago with the plan to remain at the same company until retirement, the news that outsourcing will end your career there is shocking to say the least.  When you must leave your company for whatever reason, and you aren't really ready or old enough for retirement, it is quite distressing.  You look at the many millennials who seem to so comfortably pick up and move to a new company when they see a new opportunity and you think, "what do I know and what skills do I have that would enable me to start again somewhere?"
What felt like the worst thing that could happen to my career…….WASN'T.

I spent more than 25 years working at a company that was so large that there was an endless amount of potential in terms of jobs, career paths and the ability to climb the corporate ladder.  I loved my job as it was constantly changing and enabling me to grow.  I loved the people I worked with and through the years they became a kind of extended family.  This was my world – I never looked beyond it.
As I started to think about the situation at hand, some truths were evident. Through the years, I was afforded some very valuable training and experience.  I managed a team that was responsible for building and supporting 24 x 7 applications for a user base that numbered in the hundreds of thousands.  We learned, sometimes the hard way, that the right people, constant communication, process, documentation, and a strong focus on quality assurance and system performance are required for success.  When you are there not only to implement systems, but to support them, you learn to be very thoughtful about design, testing and user communication and training.  These are sometimes areas that are of little interest to those who implement and move on.  We had a roadmap and a long term view of the solutions we were building and we had a lot of experience that would ensure our success in getting there – but that was over.
Make a Plan, Work the Plan, Be Accountable
Together with some of my colleagues, we decided to start a small consulting business.  We realized that the skills and experience that we had acquired building and supporting SAP and BI solutions for such a large implementation would be of value somewhere.  We believed we could make this work….but at the same time we definitely had moments of concern.  We met and planned in our dining rooms.  We understood from our long-term and collective experience the value of developing a detailed project plan, holding people accountable, and then working the plan.
As Amick Brown became a reality, we knew we had the expertise in SAP and Business Intelligence, but what about running a business?  We had a lot to learn, but it turns out that there is a lot of help out there.
First, we found a mentor. This person had already done what we were trying to do.  Her business was in another state with a different focus so competition was not an issue.  She was a huge asset and we will be forever grateful.  We asked her endless questions, took copious notes and still reach out to her from time to time for advice.
We then took advantage of all of the resources we could identify.  The Small Business Administration provides immeasurable support to small businesses. Through the SBA, we connected with the Small Business Development Centers (SBDCs) in the three counties in our area.  The centers are there to provide training, counseling and support to small businesses.  We attended all of the training that we could about starting a business, marketing, payroll, legal issues, accounting, etc.  We also discovered the Procurement Technical Assistance Center (PTAC) which is another valuable resource that has a focus on government contracting.  We attended many PTAC training sessions where we learned about doing business with the various government agencies and responding to Requests for Proposals.  Most of the training we attended was free and when there was a cost, it was minimal.
We worked with our bank to obtain an SBA backed loan to support our start-up costs.  I can't stress enough the value of a good banking relationship.  I have to give a shout out to Wells Fargo for being such a good business partner and providing such terrific support through the years.
We pursued all of the certifications that were appropriate for us. We are a woman-owned business, we are a minority-owned business and we are a small business.  It is a lot of work to complete each application and it may be a bit overwhelming as you begin the process, but it is well worth the time.  Doors will be opened instead of closed because you are a supplier that holds a specific certification.
Conferences and business matchmaking events are one of the best places to learn and make connections.  We connected with people in other companies and government agencies, and identified additional useful resources to call upon when needed.  Each event helped us learn, grow and refine our marketing material and "elevator speech".
Our first contracts were with companies we connected with through our already extensive network.  Though they were small contracts at first, it provided us the opportunity to build up our support systems that included HR and payroll services, legal support, accounting processes, web support and recruiting systems and processes.  Obviously, we grew very quickly beyond SAP Business Intelligence – a greater reach for our growing customer base.
So, was outsourcing a panic situation or a gift? Here are the lessons learned:
Starting a business is completely possible. We found support everywhere we looked and people wanting to see us succeed.  We started with what we knew, and then looked for help and guidance for what we didn't know.  Help is out there.
Relationships are everything – We understand that without good relationships with our clients, our employees, our subcontractors and our other business partners we won't thrive. We will always do right by each of them.  They can count on us.
Continue to think long term – We make sure that we hire seasoned people who understand the long term impact of design, and in the event one of our hires needs additional assistance to ensure success we make sure it is provided. The long term success of our clients and the relationship we have with them is of utmost importance to us.
Be frugal – We have always had an eye on cost containment and we don't spend money on things that don't bring value. We are fairly modest with business purchases and we would rather offer better compensation and benefits packages to our employees and contractors – this way everybody wins.
Being a business owner is a completely rewarding and exciting experience. We have a renewed energy and enthusiasm toward all that we do.  We learn something new every day and life is good.
To date we have made the San Francisco Business Times Fast 100 list which lists the fastest growing privately held companies in the San Francisco Bay Area two years in a row and the Largest Women-Owned Business list three years in a row.  Our US focus is growing markets in the East and Central United States, as well as the West.  Our detailed plans, working them carefully, and staying accountable are making a new business success our reality.
Keep an eye on Amick Brown.  Good things are happening here!