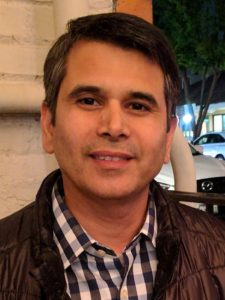 Amick Brown hires new Director of Cloud Consulting 
March 27, 2017
Amick Brown welcomes our new Director of Cloud Consulting, Praveen Majigud who will be focused on expanding our cloud technologies practice.  This represents the goal of Amick Brown to position growth for cloud services and staffing across the entire Americas geography.
Praveen is a seasoned IT professional with more than 16 years of experience in designing, building, and operating large-scale, high availability infrastructures in high traffic, high bandwidth environments within the cloud or datacenter. He specializes in building small, but high impact DevOps teams to run a scalable and secure infrastructure. Praveen will drive POC's and provide architectural leadership to build Cloud platforms and is adept at building lasting relationships with vendors and stakeholders. His entrepreneurship experience has given him a better understanding of business needs and how to build IT around it.
We welcome Praveen to the Amick Brown team and are confident that he will grow the Amick Brown cloud technologies market share and will help achieve the growth projection for the company.