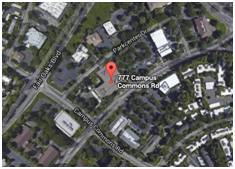 We have opened a new office in Sacramento, CA!
Oct-02, 2014
Amick Brown is expanding! We have hired a new Business Development Manager who will be located in our location in Sacramento. We look forward to supporting businesses and local government offices in the Sacramento area.
Our new office is located at 777 Campus Commons Sacramento, CA 95825.
Office Phone is 916-661-4125.