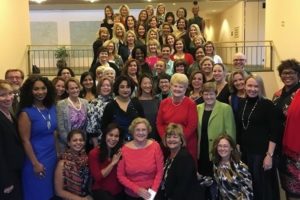 Karen Gildea, Amick Brown Co-Founder and Managing Partner through a Womens Business Enterprise National Council (WBENC) scholarship, attends the IBM Sponsored Tuck Executive Education program at Dartmouth
September 25, 2016
Amick Brown would like to thank IBM and WBENC for their continued support of woman-owned businesses and for sponsoring Karen's inclusion in the Tuck Executive program.
The Tuck-WBENC Executive Program is an intensive, five-day executive development program for WBENC-Certified Women's Business Enterprises (WBEs). It is an intensive learning experience that focuses primarily on increasing the competitive advantage and robustness of the participant's own business. Up to 60 WBE attendees form a learning community that will continue to provide a source of support, expertise, opportunities, and strategic alliances long after graduation.
This executive development program is designed to help WBEs that are beyond the startup phase to assess, improve and grow their businesses. To survive and prosper in today's fast-moving, highly volatile business climate, WBEs must ensure they have all the essential components of a highly integrated business, such as:
Financial analysis and decision making
Clear and focused strategy
Superior value
Creating customer orientation
Optimal core business processes
Motivated and empowered staff
Carefully managed relationships for long-term success
Graduate professors from the Tuck School of Business at Dartmouth engage WBE participants in learning and discussions specifically designed to make a difference in how owners think about and operate their businesses when they return from the program. The primary case study is the participant's own business. Through collaborative learning groups, WBEs apply the tools they have learned to assess and improve their businesses, using the same diagnostic and strategy-implementation approaches that external consultants would use.
Karen came away with many valuable insights and tools to put to use.